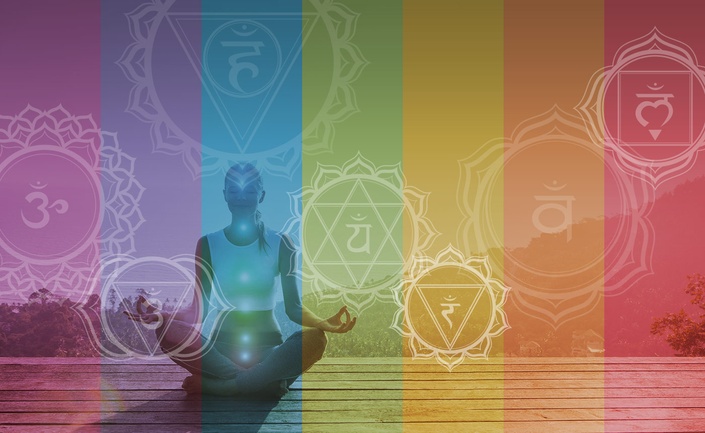 EFT & Meditation Library (Over 250 EFT scripts & 14 Guided Meditations)
The perfect library, for those truly ready to align their body, mind and soul
If you love EFT/Tapping and Meditation, then this membership is perfect for you. With over 230 EFT videos already and a growing selection of guided meditations. I regularly add to this to ensure you have everything you need for your emotional health & well-being.

My scripts cover every area of life and are perfect in supporting you when it comes to having a healthy and strong mindset. If the following sounds like you, then you're in the right place:

You're dealing with feelings of overwhelm, loneliness and fear.
You're sick of comparing yourself to others and coming up short, you're tired with feeling so tired and feeling like you don't have the energy to get through the day! You're trying to stay positive and work on your mindset, but sometimes it just isn't easy!
You'd love to release the negative feelings that keep you small.
You'd love to go from feeling afraid and anxious, to feeling confident and courageous.
You're a sensitive soul and you need some support in managing this.

What if I told you that the tools to do all of that are right here, ready for you?
That these tools could release you from that prison you've locked yourself up in?
Would you take them?
My EFT & Meditation Library has everything you need, to work through your blocks, to re-write negative beliefs and step into the abundant life you crave. You'll have everything you need at your fingertips to work on your worries and align your body, mind and soul.

This is a great resource for those looking for help around:

* Building self esteem and wanting more confidence in themselves

* Wanting to manifest more money and deal with any blocks to more abundance
* Struggles with food and diet
* Dealing with the challenges of being an entrepreneur
* Being sensitive and overwhelmed with people and their energy
* Questioning your gifts and purpose

This is what it includes:
1) OVER 230 EFT videos with more being added every week. I cover everything from self esteem, fear, relationships, money, food and forgiveness. Plus there are sections for the 'sensitive soul', 'entrepreneurs' and those questioning their 'life purpose'.
2) A variety of guided meditations, infused with energy healing to help you - Energy Clearing, Bringing In Abundance, Inner Child, Forgiveness Of Others, Forgiveness Of Self, Connecting To More Power & Confidence, Full Moon... more being added every month.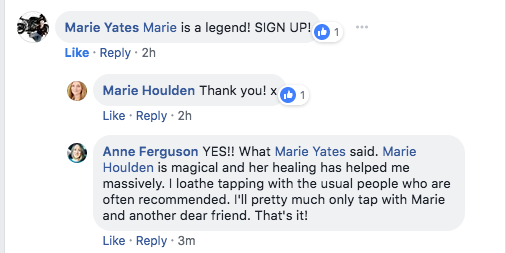 Your Instructor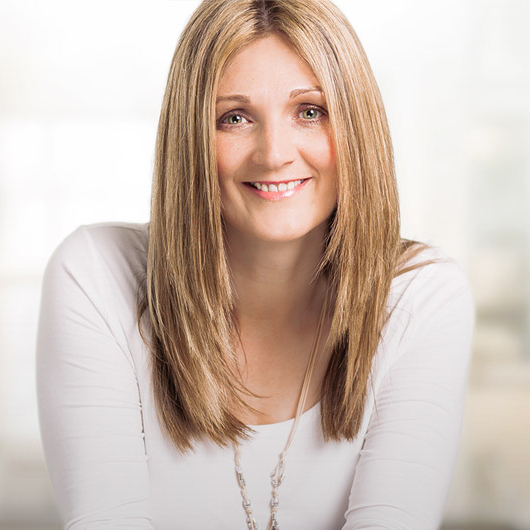 I work with amazing people like you, who know they're destined for more and are ready to confront the belief that they have no choice but to settle for the life they are living . The only problem is you feel overwhelmed and are running out of energy – emotionally, physically and spiritually.
You're sick of that cruel voice in your head, which fills you with self-doubt and makes you lose faith in yourself and your decisions. You wonder if you are special enough, deserving enough or can even create the life you deeply crave.
Releasing your limiting beliefs and facing your fears head on, will help you to silence your inner-critic once and for all. You will finally move on with a strong belief in yourself and your capabilities and with an inner knowing that you can have everything you ever wanted.
Frequently Asked Questions
Are there any live group calls?
At the moment there are no live calls. This may change in the future and of course I may add in extra bonuses along the way.
Can I make a suggestion for an EFT video?
You sure can! Every week I set aside time to batch record some more EFT videos. You just come and tag me in the Facebook Group and I'll add it to my list!
I'm going on holiday, can I still access the material?
Yes, if you download the Teachable App, you can have access to all the EFT videos and Meditations on the go, as long as you have wifi or a good mobile reception. At the moment this is only possible for those who have an I Phone.. however you can always access the training suite through your browser.
Is digital tax included in the price?
Yes it is. Teachable automatically works out where you're based and adds on the tax for your country.. very clever!