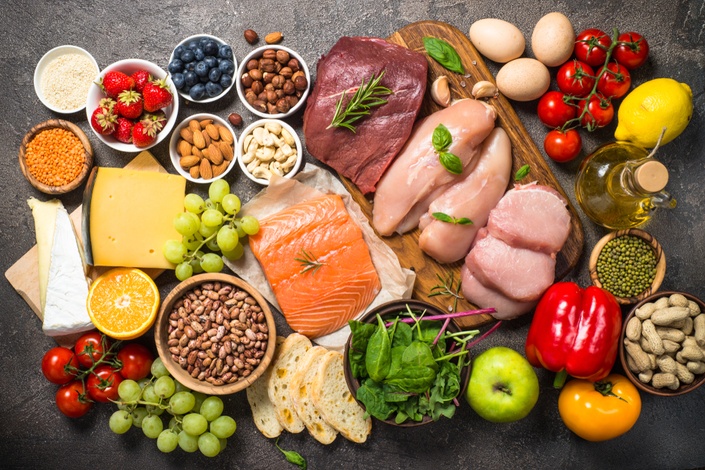 Tapping Into Health (Self Study)
Use EFT to improve your relationship with food and your body
Healthy Mind, Healthy Body!

Everyone wants to feel healthy and vibrant...to have an abundance of energy and let's face it to look and feel good. I hate it when my clothes feel tight, because I know that I've over indulged. It's not just about how I look, it's knowing that this is not good for my health.
Anyone who has ever tried to eat in a more healthy way, knows how challenging it can be.

We wish we had the willpower to have everything in balance, but right now we're struggling with this... we're over indulging in the junk and sabotaging our efforts. Suddenly all our plans about making healthy choices and losing weight, goes out the window, because the call of the food is too much. We choose short term pleasure, over our long term dream!

I believe in having everything in moderation, but sometimes we can get the balance wrong because our emotions are driving our cravings. If only we could move past this, embrace balance, be supported and understand what we're really hungry for... well now you can, keep reading to find out more.
We know in our mind what we want, but making it happen is just so hard at times.
Do any of these sound like you?
You find it very hard to stick to diets and healthy eating plans
You'd love to have everything in balance, but once you start eating the 'naughty' stuff, you can't stop
You're not sure you deserve to be slim, or that it feels particularly safe to you
You know there are emotions you would rather not deal with and that you are using food to suppress them
You're desperate for genuine connection in your life and when you feel lonely ore rejected you reach for food. In those brief moments, you feel happy. Afterwards you are consumed by guilt and self loathing
Other people make losing weight look easy and so then you feel like a failure… so you reach for food to comfort you again
You crave sugar and often find that you are binge eating, just for the sake of it
When you're stressed your 'go to' is food
This program is going to address all of the things above. It's time for you become a happy and healthy woman!
Some thought provoking questions and exercises to get clear on what your goals are and why
19 EFT videos to work through

There will be plenty of support from me and the other amazing ladies in the group. Share your challenges and your wins!
Decide that now is your time and that you ready to be supported in this.
Finally being able to lose weight and keep it off, because finally you are valuing yourself and treating your body with respect
Not thinking about food all the time and all the foods you can't or shouldn't have
Being able to indulge in the treats and feel in control and without guilt
Sticking to an exercise plan and actually looking forward to moving your body
Feeling healthy and having a body that is full of energy
Beginning to feel sexy and feminine again
Knowing the deeper emotional reasons behind your eating and being able to address those
Testimonials of working with Marie:
I couldn't recommend Marie more, she is able to pinpoint the root of a problem and able to either help you vent it, or release it and the pent up emotional surrounding it - sometimes without the need to revisit it. Marie is flexible and works around you. Marie is able to make a big difference to physical & emotional health, she can resolve things a GP (Doctor) would spend ages going round in circles over. Marie's deep ability to empathise whilst accurately accessing & providing solutions, brings out the best in you and helps it shine through for everyone to see. To get some release, freedom & control book Marie now, the light at the end of the tunnel is closer than you think. (Anna R)

EFT has changed my life. Marie took me from a person who couldn't get past a few traumatic events to someone who is thriving more and more everyday. I now use EFT to increase my self love, lose weight and grow my business. I now take better care of myself and the difference is night and day . (Carol L)
If you want to see more testimonials then please click here.
Your Instructor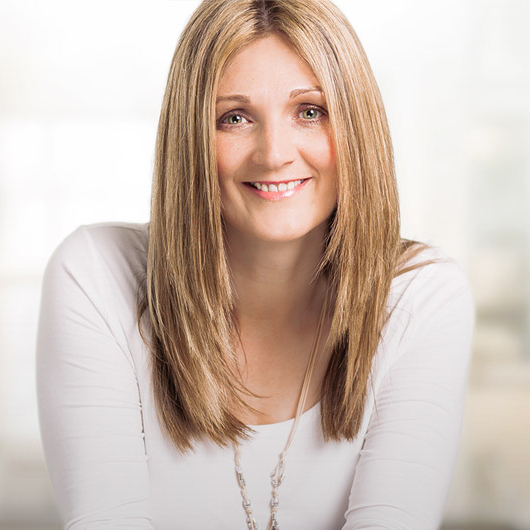 I work with amazing people like you, who know they're destined for more and are ready to confront the belief that they have no choice but to settle for the life they are living . The only problem is you feel overwhelmed and are running out of energy – emotionally, physically and spiritually.
You're sick of that cruel voice in your head, which fills you with self-doubt and makes you lose faith in yourself and your decisions. You wonder if you are special enough, deserving enough or can even create the life you deeply crave.
Releasing your limiting beliefs and facing your fears head on, will help you to silence your inner-critic once and for all. You will finally move on with a strong belief in yourself and your capabilities and with an inner knowing that you can have everything you ever wanted.
Course Curriculum
Everything you need to know
Available in days
days after you enroll
CLARITY - why change is needed and what you're aiming for
Available in days
days after you enroll