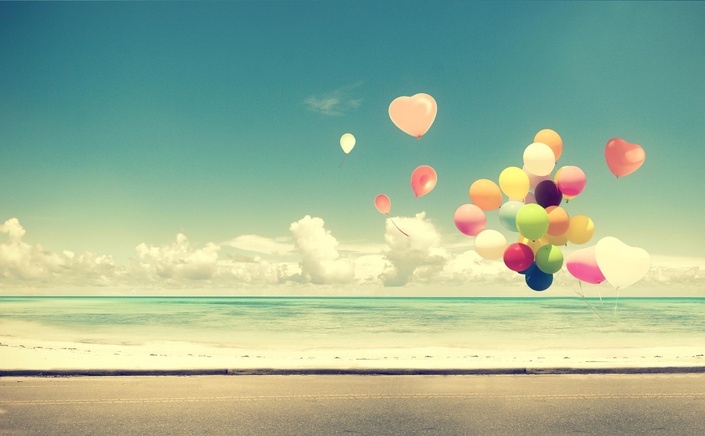 The Emotional Detox (Self Study)
For the empowered woman who is ready to banish negativity, self doubt and self sabotage forever - time to believe in yourself and take action!
Enroll in Course
I work with amazing women like you, who know they're destined for more and are ready to confront the belief that they have no choice but to settle for the life they are living. The only problem is they feel overwhelmed and are running out of energy – emotionally, physically and spiritually.
You're sick of that cruel voice in your head, which fills you with self-doubt and it's made you lose faith in yourself and question your decisions. You wonder if you're special enough, deserving enough, or if you can even create the life you deeply crave.
Releasing your limiting beliefs and facing your fears head on, will help you to silence your inner-critic once and for all. You will finally move on with a strong belief in yourself and your capabilities and with an inner knowing that you can have everything you ever wanted.
Are you a capable woman who holds herself back from success, joy, and happiness because you wonder if you're good enough or if it's even possible? If so, it's time to emotionally detox! I want to help you manifest more money, abundance and opportunities!
If you do any of the following, then you have come to the right place:
You question if you have anything of value to share with people, and you have a tendancy to hold back when it comes to giving your thoughts or opinions. The thought of being visable and seen is terrifying
You doubt you are capable of changing your life and have often assumed this is 'your lot'. You just can't see a way to earn money doing what you really love. That dream is for the 'special few'


<
Your mind is full of limiting beliefs and it constantly tells you that you're not enough - not clever enough, not skilled or gifted enough, not experienced enough and certainly not worthy enough
Being such a sensitive soul, you constantly people please, because you're terrified of rejection and criticism..you make other peoples approval and happiness more important than your own truth and authenticity
You're scared to make changes in your life and you constantly self-sabotage. You fear being alone, failing or people judging you. You even fear success because you're terrifed of what comes with that
You know that there are people, circumstances and events that you need to let go of, but you just don't know how to. You feel out of control and vulnerable


<
It's hard to move on and forgive those that have hurt you or let you down. You know this 'energy' blocks you from fulfilling your purpose and having the abundance you deserve, but you just can't let things go
You are not taking care of your physical health and are experiencing symptoms such as, low energy, low mood, anxiety, IBS and even adrenal fatigue/burn out
You do not have to settle for this life you are living...
---
You're meant to succeed.
You're meant to have an abundant life.
You're meant to impact the world.
You know that tiny whisper in your heart that says you are meant for more. That maybe you're here to make a difference? It's right.... you are. You wouldn't be looking at this page otherwise! But sometimes you have to do the inner work first and it all starts with you!
Facing your fears and dealing with your inner demons is the place we need to begin. Is this easy and enjoyable work??? Not always. But it is necessary if you ever want to break free....
Imagine finally believing in yourself and what's possible for your life... you are doing what you love, earning more than enough money and because of you the world is a better place.
When you look in the mirror, you now love the woman staring back, you have amazing friends and your relationships are full of fun, intimacy and passion... you never knew that you could feel this happy, and all because you finally recognised your inner brilliance, you committed to detoxing those negative emotions and you connected with the deeper purpose of your life. You decided that enough was enough and you were not going to settle anymore...
Many of my clients have been where you are.
They struggled with anxiety and overwhelm, feeling frustrated at life and who they had become and how they were showing up in the world. They felt alone, confused and had given up on having the life they day dreamed about. They could feel this inner knowing that they were meant to be and do more, but they doubted their intuition.
I know that change can feel scary and you are worried that you don't have the strength to deal with things. But you're not alone! There is something so magical about the energy of this year and more people than ever before are choosing to heal themselves and finally let the past go. They are ready to reclaim themselves.
Its time to muster the courage to face your fears and join these people... you can do this and I will always believe in you.
I know that you want to start living a life that has meaning and is full of purpose, passionate and excitement.
You want to connect deeply with yourself aagin and to feel clear on who you really are and why you are here. I know this will happen when you feel inspired by life and you begin to believe in yourself again!
Let me support you in emotionally detoxing...
---
Module 1 - Mindset
We will get to the very core of why your life does not look the way you want it too - your MINDSET! We will be clearing victim mentality, the fear of being powerless and out of control and releasing limiting beliefs.
Module 2 - Start Believing In Yourself
This process begins by exploring your self esteem, those sneaky feelings of not being enough and having no value. We also look at perfectionism and the fear of judgement. When we lack confidence about who we are and what we have to offer, we can have a tendancy to hide away, play small and proscratinate. This module will help you in your business and in your life generally -get ready to start living again!
Module 3 - Stop Self-Sabotage
Self sabtoage is so frustrating, especially when we know what we're doing. Something within us can't quite believe that we are allowed to be this happy or successful and so we purposely wreck things. This week we are going to see where this happens for you and what triggers you. It's time to stop this destructive habit.
Module 4 - People Pleasing and Boundaries
When we don't believe in ourselves we often people please. We are so desperate for external validation and acceptance that we contort ourselves to please others. This can be so painful when we do this within our business, we end up over giving, not charging our worth and for some travelling down the wrong path... all of this leads to resentment and confusion. Here we talk about boundaries, people pleasing and releasing toxic people/clients from your life.
Module 5 - Fear
There are so many fears that we can face as an entrepreneur and as a leader. We will look at the most common, such as fear of; success, failure, being seen, being rejected, not making enough money, having no idea what you are doing, not being supported and making bad decisions.This module is all about helping you to release the fears that are holding you captive so that you can start to shine your uniqiue light in the world.
Module 6 - Time To Forgive
Negative emotions such as anger, resentment, bitterness and envy carry a very low energetic vibration. These will stop success in it's track and leave you stunned and confused about what you did wrong. We will be working on forgiveness towards others and yourself this week, allowing you to truly open your heart to abundance and the infinite possibilities that await you.
Module 7 - Money & Abundance
You deserve to have an abundant life and to be rewarded for the work you do, so this module is all about clearing your blocks. So much will have fallen away in previous weeks, but this is where we look at those really stubborn beliefs that you are clinging onto around money. We will explore what is happening now and what you have brought forward from your younger years and previous experiences. We will also look at how you can be more open to abundance and the importance of gratitude.
Module 8 - Let Go
We all have expectations of how we thought life would be. We set plans in place and then beat ourselves up whe we fail to make it happen or don't earn the money we think we should. Life is full of curve balls and things you could never antcipate, so we need to let go, surrender and embrace what it. In this final module I want to help you reach a place of peace and acceptance with your journey so far and then embrace the excitement, wonder and possibilities for your future!
Bonus 1 - The empowered entrepreneur
For the entrepreneurial ladies, there is a whole bonus section that confronts and deals with the challenges and issues of being an entrepreneur. So often we can feel unsupported, like we have no idea what we are doing, that we'll never earn money doing what we love or even feeling like a fraud. All emotional blocks that make business so much harder - these extra EFT video's will help you move forward more freely.
Bonus 2 - Spirituality, energy and empowerment for the sensitive soul
This bonus section is all about understanding and embracing your sensitivity. Often we feel overwhelmed by the world and people, we see things in different ways and because of this we can struggle to fit in and make our needs heard. This section will help you to strengthen and protect your own energy field so that energy vampires are no longer a concernt, stop taking on the energy and emotions of others and release the sense of responsibility that you are carrying. I also want to open you up to the beautiful world of spirituality and energy!
There comes a point in all of our lives, when we have to make a decision:
Do we want to show up to our life in the same way each day and live the same dull and joyless life, or are we ready to become everything we are capable of. 'The Emotional Detox Program' is about helping you to shed your negativity, release those old habits and ways of thinking, so that you can finally create and live the life you desire and deserve. I know this is possible for you, because I have seen so many of my clients achieve amazing things and I am proud that I got to be part of their journey...you just need to decide that now is your time and we can make this happen for you too.
I believe in you... it's time you did too!
Through his program I will help you understand the real reasons why you hold on to old wounds, stories and beliefs - together we will release these and create a new mindset and a new life for you. One of deep meaning and purpose.
If you are ready to live the life you know you deserve - then its time to join 'The Emotional Detox Program'.
Karen Blick (Professional TV & Film Actress)
"Marie's 8 week programme is fantastic value for money, so much useful and straight forward content. I undertook this course for personal and professional development and it delivered on both counts, with more besides. I moved from a place of worry and lack to more abundance in all areas of my life. The fact that you can go back and retake modules is great too. Doing this course I felt completely supported by both Marie and the other group members, especially when tricky or uncomfortable thoughts, feelings and beliefs came up about myself or the world. I have continued to work with Marie one to one since the course finished and am seeing (and feeling) my energy levels raised and supported and my life has developed into one in which I'm thriving and not just surviving. Thank you again Miracle worker Marie!


Christine Squires - Yoga Teacher
"Just wanted to say a huge thank you for the course. I've gained so much from it and really feel like I have worked through some blocks that have held me back for such a long time. It was such an amazing group of women on the course and so refreshing to regularly speak with people who are being completely honest, open and authentic. I'm going to really miss the weekly calls ! I loved the course content, and will continue to use the tapping videos. I can't thank you enough for your amazing insights, advice and support as always and for holding the space for us all".
Caitlin Moloney - Artist & Visionary
"Working with Marie in this program was a really deep journey. EFT/Tapping is a process of commiting to yourself which can be deeply challenging, but in the end incredibly rewarding. Changing old ways of seeing/experiencing the world is so vital for our self care and Marie is a wonderful guide to help do this work. Marie is so intuitive, incredibly supportive and so compassionate in her work. She walks the talk, having been through deep healing herself through using this modality. Marie is awesome!!!'.
Emily (Author and Founder of recipestonourish.com)
"Marie is truly amazing! I immediately felt comfortable with her because she's so warm, kind and caring. She offered a safe space for me to work through some old blocks that I was having a hard time letting go of. She is so intuitive, skilled and incredibly gifted at what she does. During sessions she helped bring words to things I couldn't say or wasn't fully aware. I had lots of "yes, that's it!" moments ... she truly helps you dig deeper and bring out those deep rooted blocks. These sessions helped me focus on areas I had no idea needed work, especially around forgiveness and letting go of things that have been holding me back. After sessions I always felt this rush of happiness, energy boost and overall peace. Marie has been such a blessing during the 8 week group course as well as working 1:1 with her. I look forward to getting to work with her more in the future whenever I'm feeling stuck or have any blocks come up."


Victoria R Smith (Executive Personal Assistant)
"Working with Marie was an absolute pleasure, a small part of my life that I looked forward to at the time. I was in a dark place at the beginning of the 8 week program, having no confidence, a troubled home life and no way of finding myself again. I was lost. Marie empowered me, she cared for me and she nutured my soul until it felt ok to open up. It was a truly interesting program, with amazing woman who listened respectfully to each other and offered support. It enabled me to find my wings again, and secure an amazing job within my career field after having 3 years off. I'm now abundant, independent and so so grateful. I highly recommend working with Marie to anyone. I hope I have the pleasure again very soon. Thank you Marie. You helped me to see who I can be".
"When I started working Marie, I was an overworked entrepreneur suffering from depression, anxiety and a big case of victim hood.  Marie has a gift at helping you find the root cause of your problems. I'm talking about going deep into your past and healing it so that you can come to place of joy and love again.  My life was so out of balance (typical workaholic) and now I have more ease, success and a more loving connected relationship with my husband and children. This is priceless. If you're ready to dig deep and work, you won't be able to find a more amazing coach than Marie. She has a customer for life in me".
I can't wait to see you shine as the amazing woman you are!


The Emotional Detox Program
Self Study
$199
Self study - perfect for dipping in and out. Whatever the challenge there will be support available


Workshop recordings from previous groups
8 life changing modules
Private Facebook Group
Bonus content for the sensitive soul
Exercises to challenge your thinking
65 EFT videos to support you
PLUS 16 hours of pre recorded live calls
The Emotional Detox Program
Self Study + Upgrade
$555
Upgrade to include access to my live group program - 12 weeks to more money, abundance & opportunity


Workshop recordings from previous groups
8 life changing modules
Private Facebook Group
Exercises to challenge your thinking
Bonus content for the sensitive soul
65 EFT videos to support you
PLUS 16 hours of pre recorded live calls
Your Instructor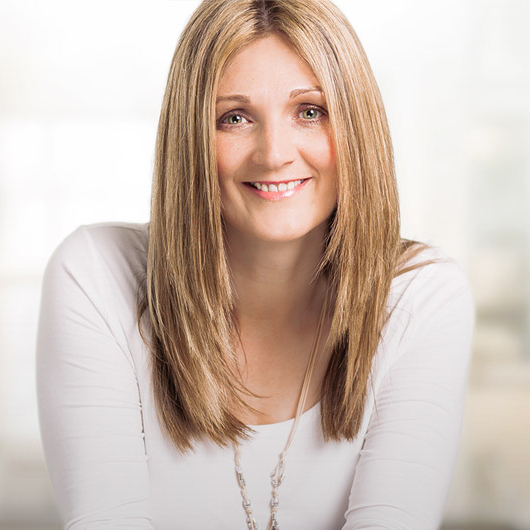 I'm Marie Houlden, and author of 'I Choose To Be Happy'. I'm a unique hybrid between a therapist and a healer; helping sensitive souls embody self-care, self-acceptance and self-belief. As someone who is highly sensitive myself, I felt called to help others.

For many years I struggled with understanding and accepting who I was, I was overwhelmed, stressed and often on the brink of burn out, placing everyone else's needs before my own. I know what it feels like to be ruled by perfectionism and to have that horrible feeling of never being enough, or never having done enough. I was a terrible people pleaser, with poor boundaries and just wanted to make everyone else happy; which left little time and energy for my self care and living an authentic and happy life. I felt such responsibility for everyone else, their emotions, well-being and happiness. It was overwhelming at times and life lost all of it's joy.


Through working on myself and learning to embrace my sensitivity, feeling confident to express my truth and accepting who I am and what I need; I now have an amazing life and a thriving business. Over the last 13 years I have worked with thousands sensitive souls all over the world, helping them to understand, appreciate and nurture who they really are, to see their sensitivity as a unique gift, and to live a life that they truly love.
My work and sessions are completely unique as I blend healing modalities to provide clients with exactly what they need in the moment. I am a qualified Breathwork Facilitator, Clinical Hypnotherapist, Kinesiologist, EFT Practitioner, Strategic Intervention Coach, Reiki Master and Practitioner of Transformational Bodywork. I am also trauma trained, after studying with Gabor Mate for a year.

You can look at my website to see how you can work with me in a deeper way: www.mariehoulden.com
Frequently Asked Questions
Do I have to do EFT/Tapping?
EFT (Emotional Freedom Technique) is a fundamental part of this program and the healing and releasing process. It is a gentle and unobtrusive way to get to the root cause of your block and to help you move past it. If EFT is not your thing, then you may be better off finding an alternative program to support you.
Do you have a cancellation or refund policy?
Yes of course. You have 7 days to make sure this is right for you. If you want a refund, I will happily refund the money, no questions asked - feedback is always nice, but there is no obligation! I believe that it's essential that you fully trust and feel 'safe' with the person you are working with. If I'm not the right fit for you, I would much prefer you were honest and we parted as friends!
How much time will I have to invest in this each week?
To be honest it is totally up to you. Once you join this program, you will have access to the content, the EFT videos and the recordings for life. So this can fit in around you. However, to ensure you get the changes you clearly desire (otherwise you wouldn't be here!) then I would suggest an hour for the call each week, and an hour to go thorough the content and EFT videos.
Are there any live group calls?
I am no longer running this as a live experience, it is purely self study - but fully supported with all the content, EFT videos and private Facebook Group. If you are looking for further support then please visit my website to see how we can work together in a deeper way - www.mariehoulden.com